After someone signs up, they will get a confirmation email that will provide them with a unique attendee link.
This unique link will allow JetWebinar to specifically track that attendee and if they attended and how long they attended for, along with any engagement they had with the JetWebinar system (if they clicked on an offer, entered a poll, etc.).
You can customize these confirmation and reminder emails in the JetWebinar system by:
Log in to your Account Dashboard, then click on 'All Events'.
Click on the Event title.
Click on 'Email'.
This will bring up the screen which will allow you to customize the Confirmation, Reminder, Followup, Did Not Attend and Early Abandon emails.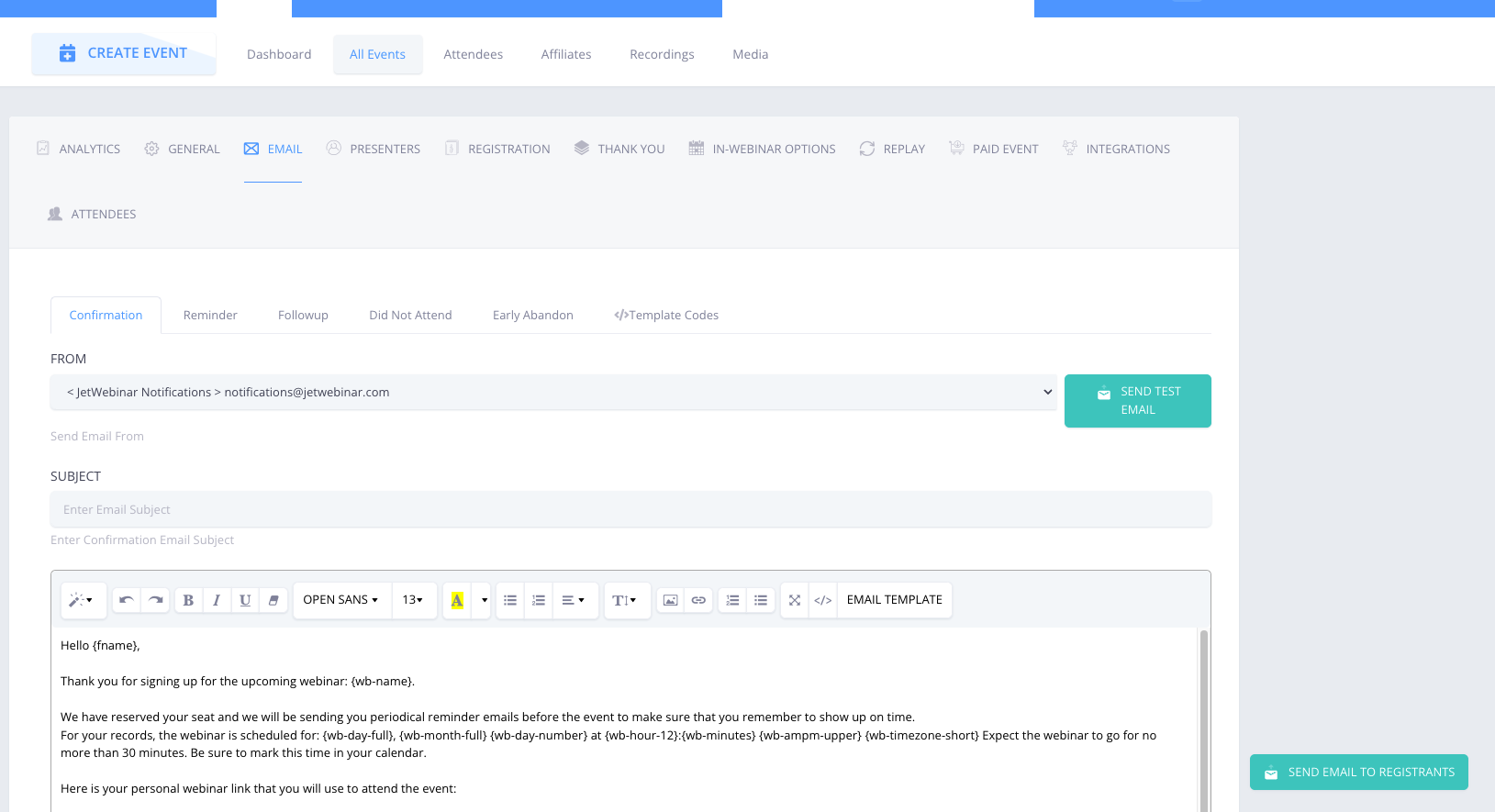 As always, let us know if you have any questions, comments or suggestions by sending us an email to support@jetwebinar.com or clicking on the 'Submit a Request' button along the top.
Thank you for choosing JetWebinar!