Yes! JetWebinar allows you to replace the JetWebinar logo in the top-left corner with your own logo.
In order to do this, edit the Event that you wish to custom brand by selecting it from the list under 'All Events'.
Then, go to the in-webinar options submenu, and upload a custom-branding logo. We do recommend that the logo be approximately 300x150 pixels to properly fit into the space, and be a JPG, GIF or PNG file format.
Click the 'Save Changes' button, and you will have a custom-branded webinar room.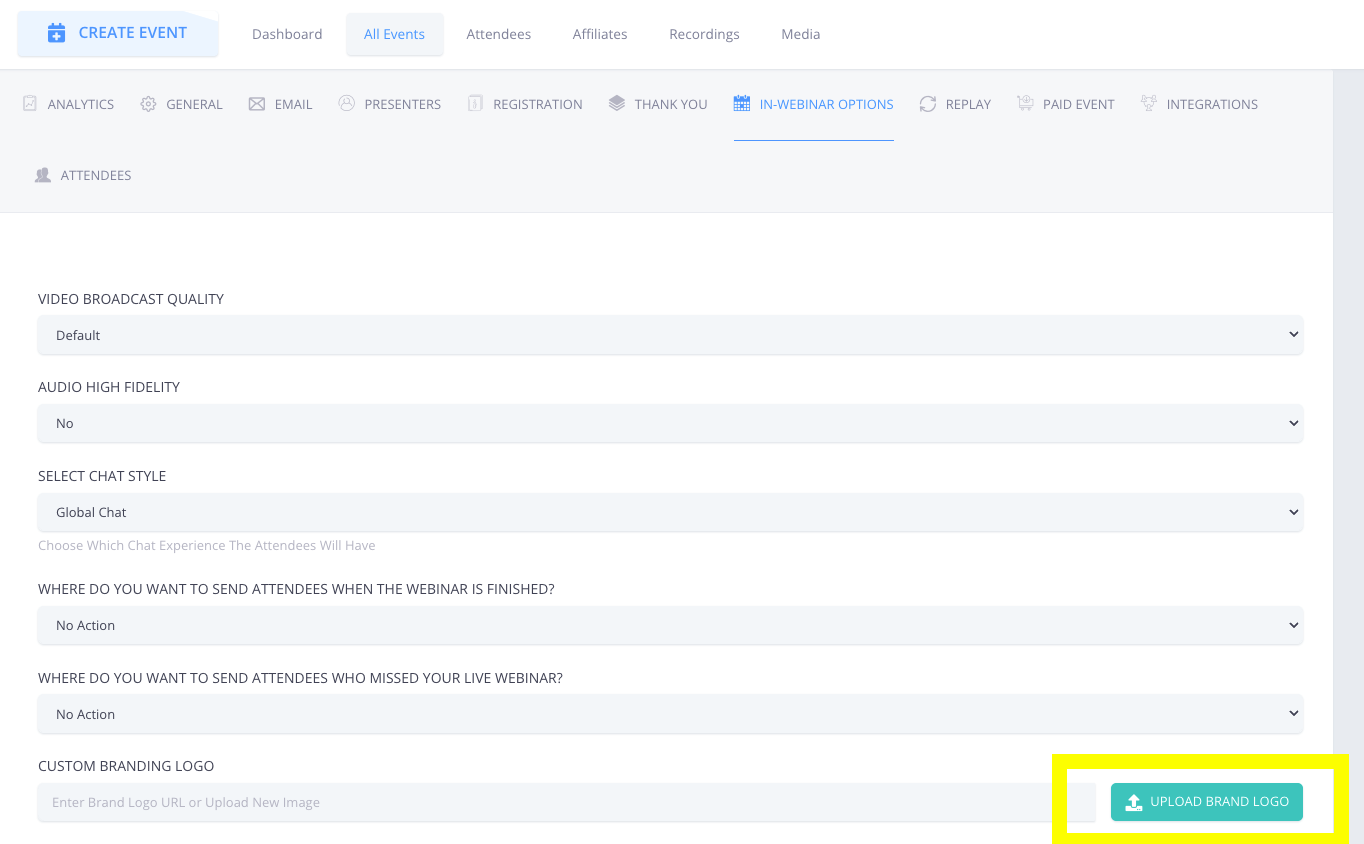 As always, let us know if you have any questions, comments or suggestions by sending us an email to support@jetwebinar.com or clicking on the 'Submit a Request' button along the top.
Thank you for choosing JetWebinar!