Yes, you can customize the Live Event Sign Up Page with your logo, photos of your presenters, and even a short intro video if you so choose.
First, click on the event that you wish to Edit under the 'All Events' tab from your Account Dashboard.
Then, click on 'Registration' from the submenu.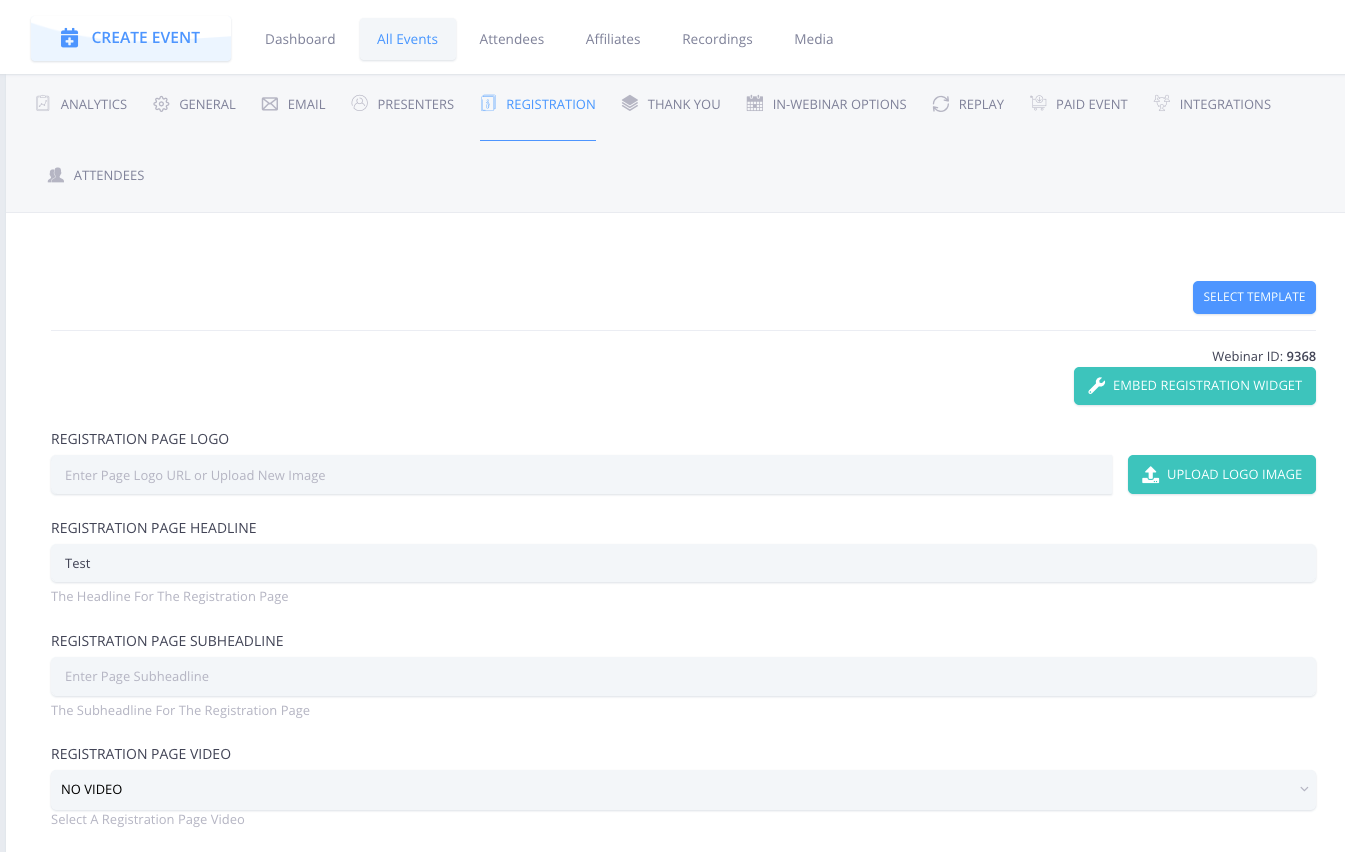 From here, you can:
Select Template: this allows you to select the template that you want to use for your registration page from the Template Gallery.
Registration Page Logo: this allows you to upload your logo or an image to headline your registration page. We recommend that this is 320x320 pixels in JPG, GIF or PNG format.
Registration Page Headlines and Subheadlines
Registration Page Video: this allows you to have a short introductory video play to people who visit your registration page, introducing the webinar and encouraging them to register.
Speaker controls: this allows you to list the speakers and show photos of the speakers. We recommend these photos be no larger than 300x300 pixels in JPG, GIF or PNG format.
Registration Page Description: This allows you to describe your event to your audience. We recommend listing an agenda and the points that you will be covering in your webinar to give your audience a description of what they can expect.
Add custom fields: we recommend only requesting the minimum of information from your attendees; as the longer a registration form is, the less likely they are to register.
GDPR consent: this allows you to display a checkbox to confirm they consent to you collecting their information, including a link to your Privacy Policy URL.
Double opt-in: this will send your audience an email asking them to confirm their registration by clicking on a link. If they fail to do this second step, they will not be registered.
As always, let us know if you have any questions, comments or suggestions by sending us an email to support@jetwebinar.com or clicking on the 'Submit a Request' button along the top.
Thank you for choosing JetWebinar!