If an attendee leaves your live event, they will be marked as attended on the attendee listing, but will not be marked as 'Finished' as they did not watch 90% or more of the webinar.
However, the best thing you can do is follow up with these people by having JetWebinar send out an email to those of your attendees who left your webinar early (called 'early abandon').
You can customize these emails by doing the following:
Log in to your Account Dashboard, then click on 'All Events'.
Click on the Event title.
Click on 'Email'.
This will bring up the screen which will allow you to customize the Confirmation, Reminder, Followup, Did Not Attend and Early Abandon emails. Select 'Early Abandon'.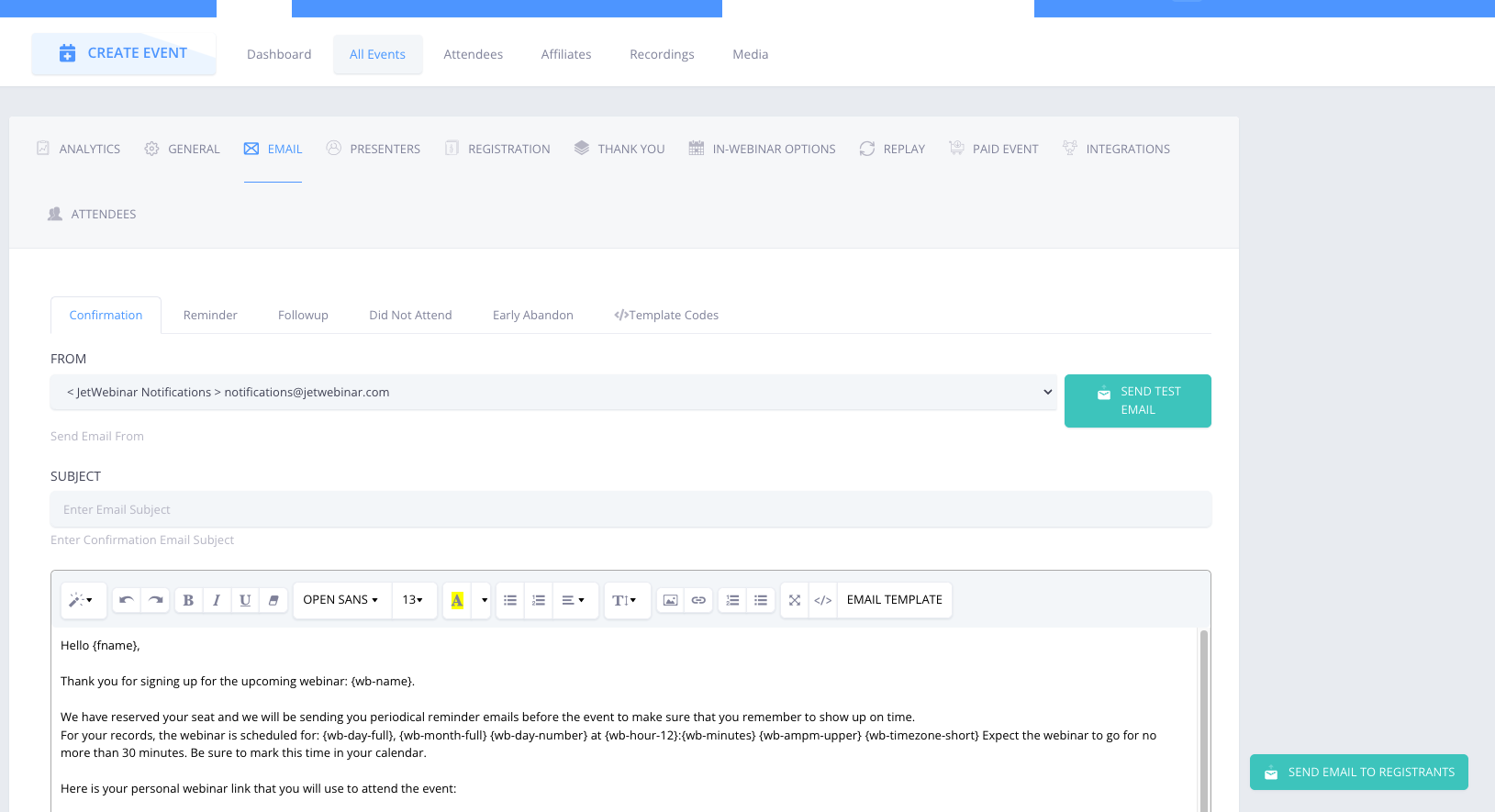 Depending on what action you want to take, you can suggest that the person attend another live webinar in the future, or set up a meeting with you to discuss their needs one on one. This is entirely up to you and what makes the most sense for your business.
As always, let us know if you have any questions, comments or suggestions by sending us an email to support@jetwebinar.com or clicking on the 'Submit a Request' button along the top.
Thank you for choosing JetWebinar!