On the platform, you can choose between two chat types: moderated and public or global chat.
Moderated Chat means that participants can send the Host and Presenters messages that will not be seen by other attendees. Hosts and Presenters are still able to send messages to all audience members; and if they allow it, can promote an attendee's message to be seen by all audience members.
Global chat means that all audience members can see each other's messages, including all attendees, hosts, and presenters. Hosts and Presenters can remove messages, but all attendees will be able to see other attendees' messages as well. This is the default setting.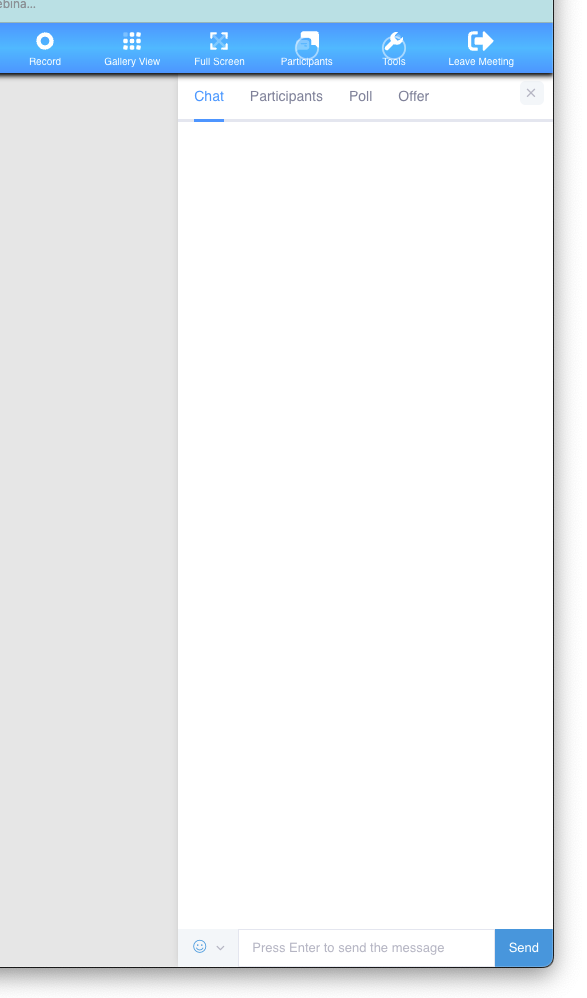 You can decide which one fits your event the best. This needs to be set up prior to the event occurring.
To set this up:
Log in to your Account Dashboard.
Click on 'All Events' along with the top menu.
Click on the event you wish to edit.
Select 'in-webinar options' from the event submenu.
Select the Chat Style - either Global or Moderated.'
Click Save.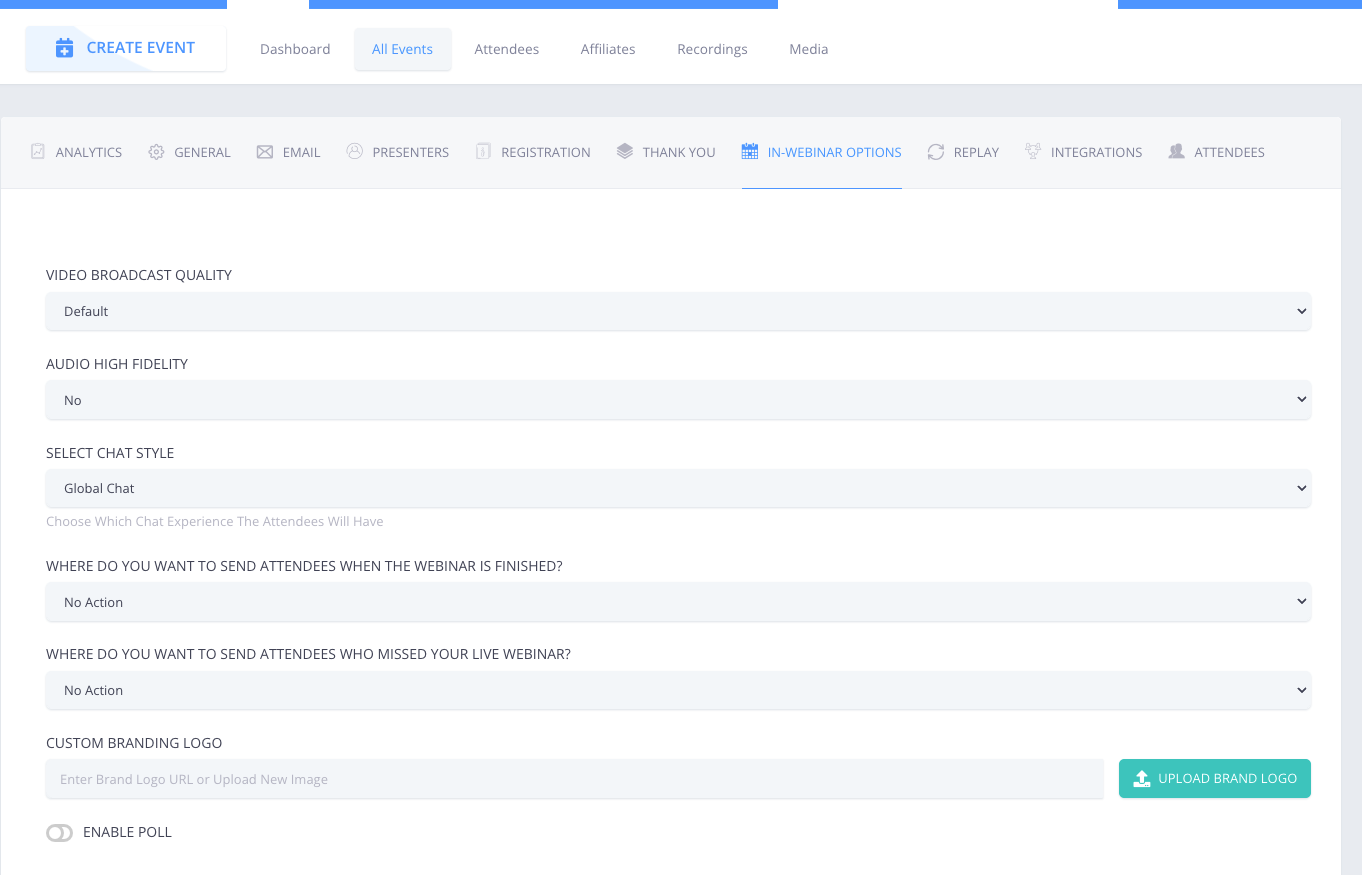 As always, let us know if you have any questions, comments or suggestions by sending us an email to support@jetwebinar.com or clicking on the 'Submit a Request' button along the top.
Thank you for choosing JetWebinar!